Bgo Entertainment fined £300,000 for misleading promotions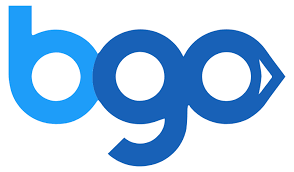 UPDATE: Bgo have announced that they are removing all wagering requirements from their welcome offers and other promotions.
After an enquiry into the advertising practices of BGO Entertainment LTD found that the company was advertising misleading promotions, the UK Gambling Commission issued a fine of £300,000. The misinformation was published not only on the official BGO Casino website but also on three of its affiliates' sites.
The UKGC set out guidelines back in June 2015 requiring betting brands to ensure their advertisements met the standards of the License Conditions & Codes of Practice (LCCP). These conditions state that all licensed gambling operators in the UK must include any significant limitations related to promotions in their advertisements to guarantee that customers are not being deceived. The Gambling Commission has been working closely with the Advertising Standards Authority to raise standards of advertising in the gambling industry.
BGO was one of several operators identified as not complying with these rules and not adequately outlining the terms and conditions attached to promotions. After a warning from the UKGC, the operator did not respond and deal with the issue efficiently, despite providing inaccurate assurances that the problems had been "fully addressed". This lead the regulatory body to state that BGO "did not take timely and effective action to address the misleading advertisement."
The Gambling Commission's programme director, Paul Hope, released a statement urging other gambling operators to seriously consider whether their advertisements are meeting the LCCP requirements and that they do not contain any confusing or misleading information which could be misinterpreted by customers. He said:
"We want to make sure that gambling is conducted fairly and openly, so we have made it clear to the industry that misleading advertising is a serious issue."
Referring to BGO's £300,000 fine, he added:
"we have the power to impose financial penalties such as this."
In addition to this, the Commission has emphasised the importance of gambling companies taking responsibilities for the advertising actions of third parties. As BGO's fine included a penalty for three affiliate websites, operators must make sure that their sister sites also only use clear, understandable advertising strategies.
The full press release from the Gambling Commission can be found here.