Win bingo bonuses and more on Buzz Bingo's Hero Spinner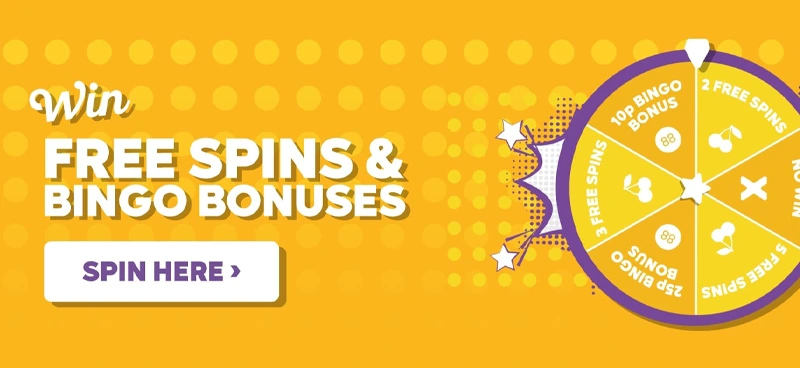 A new hero emerges at Buzz Bingo
Players can always count on our friends at Buzz Bingo to deliver an amazing free spinner delivering a whole host of prizes. After the success of the Love Reels, the low wagering bingo site decided to create a new spinner called Hero Spinner.
Each day from 12pm until midnight, players can spin on the wheel for free to win prizes including free spins and bingo bonuses! Be sure to enter daily from Monday 6th March 2022 until Sunday 3rd April 2022.
How to enter the Hero Spinner
First and foremost, players must make sure that they have a verified Buzz Bingo account and be aged 18 or over. Once this is done, players can spin the Hero Spinner once a day from 12pm to win a variety of prizes.
Of course, players who deposit and spend £10 at Buzz Bingo will gain access to the Super Hero Spinner that gives guaranteed prizes including free spins, bingo bonuses and tickets to see Westlife in action.
What prizes are on offer
In the base spinner, aka the Hero Spinner, players can win 2 to 5 free spins on Age of the Gods: Wonder Warriors worth 10p each. In addition to this, players can win bingo bonuses worth between 10 to 25p each.
Sadly, there is also the chance to win nothing on the free spinner. Despite this, we still recommend giving a spin each day on the spinner for a chance to win one of the prizes on offer.
Terms and Conditions
To enter this promotion, players must be verified at Buzz Bingo and be aged 18 or over.
This promotion is only located to those in the UK and not available to those locations outside of the UK.
The promotion runs from 6th March 2022 until 3rd April 2022.
All bonuses are for staking purposes with no wagering requirements attached.
There is also a minimum of £5 withdrawal that applies as per the general terms and conditions at Buzz Bingo.