Win up to £24K in Paddy Powers Bingo's Advent Calendar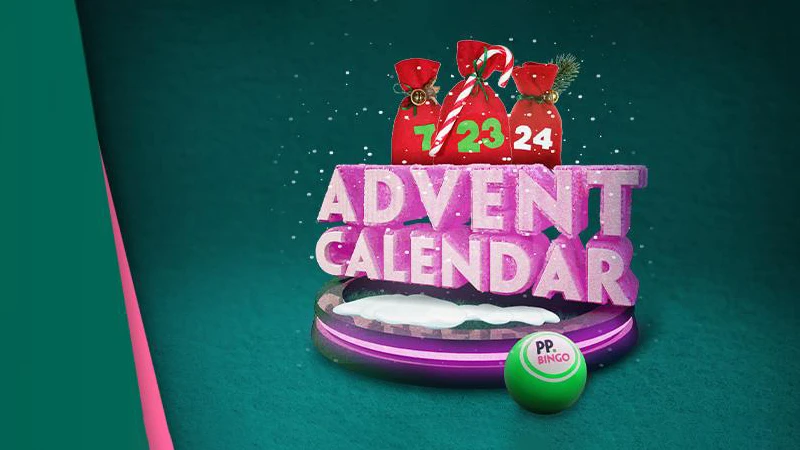 'Tis the season to be jolly with Paddy Power Bingo
The month of December is upon us and that means that Christmas is just around the corner. Fear not, as Paddy Power Bingo is making the transition to Christmas even easier with a bingo promotion every single day from the 1st until the 24th of December.
Paddy Power Bingo's Advent Calendar is available for free every single day at 8pm in the Diamond Room. Amazingly, there will be a free game worth £1,000 each night, so you could potentially win up to £24,000 this holiday season. If that doesn't get you in the festive mood, then we don't know what will.
What you need to do to enter
The first step that you need to do is sign up for Paddy Power Bingo if you haven't already. After this, you then need to launch the Diamond Room or click 'Play Bingo' at 8pm.
This is where you grab your free tickets and get festive. Paddy Power Bingo is allowing you to have up to 36 tickets throughout these bingo games giving you an even better chance to win.
A breakdown of the game prizes
The grand total prize for each night is £1,000 but these prizes are broken down into more digestible prizes. If you manage to win 1 Line, then you'll win £100. Those that manage to land 2, 3 or 4 Lines will win £125, £150 and £175 respectively.
When you manage to land a Full House, you'll immediately win £250. There is also another prize to be won in the form of 1&2TG with a cash prize of £200. The best thing about this promotion is that it's entirely free - so you can always try again the next day until the 24th of December!
Terms and Conditions
This is available to all UK and Ireland Paddy Power Bingo customers.
From the 1st to the 24th of December, this promotion runs at 8pm every single night in the Diamond Room.
There are a maximum of 36 tickets available for each customer.
All of the prizes will be paid out in cash.