Flutter launches sustainability strategy called Positive Impact Plan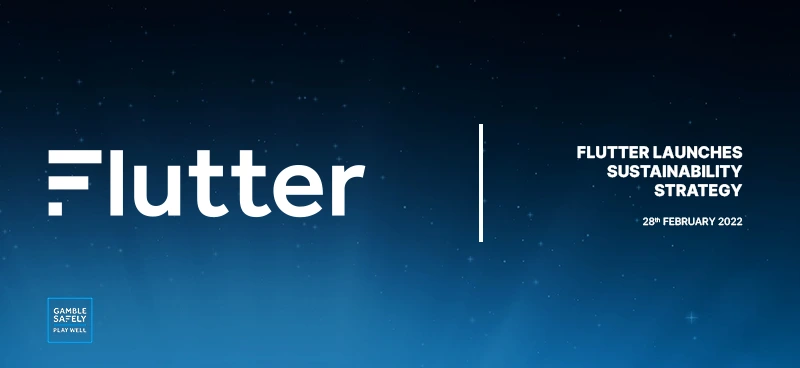 The company has many goals to reach by 2030
Flutter Entertainment, the holding company for some of the biggest brands within the iGaming world, has set an agenda to lead betting and gaming into the future.
Known for big brands such as Paddy Power, Betfair and PokerStars Casino, Flutter Entertainment has announced the launch of the Positive Impact Plan which is an inaugural sustainability strategy for positive change.
Three key areas of focus
The Positive Impact Plan highlights three areas that all have deadlines for 2030. The first goal aims to have 75% of our active customers globally using one or more of the Play Well tools by 2030 with over 50% using one or more by 2026.
In addition to this, Flutter hopes to create and build teams that are representative of the locations in which they are located through a comprehensive DE&I (diversity, equity and inclusion) strategy by 2030.
Finally, by 2030, Flutter aims to improve the lives of 10 million people using the power of sport and play, the skills of colleagues and the brand itself.
Over £45 million invested last year
Overall, Flutter hopes to help customers play well, empower colleagues to work better, work with communities to do more and reduce its environmental impact.
In 2021, Flutter enhanced its safer gambling measures with over £45 million invested in support and promoting responsible gambling. It seems that the company wishes to invest even more throughout 2022 and up until 2030.
"Committed to contributing positively to our customers," says Flutter
"Our Positive Impact Plan is a comprehensive and challenging strategy which demonstrates that Flutter is setting the agenda for positive change," said Peter Jackson, Chief Executive of Flutter.
He added: "We are committed to contributing positively to our customers, colleagues and the communities in which we operate."
"The initial response from colleagues has been fantastic and I couldn't be prouder of their passion and commitment to ensure that we continue to lead betting and gaming into the future."