84,000 people registered with Gamstop in 2022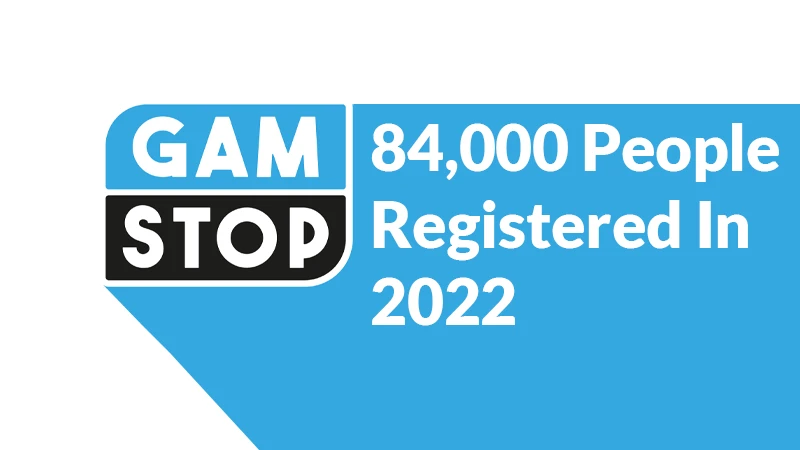 A record amount of people have registered with Gamstop in 2022
The self-exclusion scheme, Gamstop, has announced that 84,000 people registered with the service in 2022 which is a record amount since the service launched in 2018.
Ultimately, this brings the total number of people using Gamstop to 341,365 which is a stark contrast to the 257,000 who registered in 2021.
What is Gamstop?
Gamstop is a free service available for users across the UK to help them take control of their online gambling. This tool can exclude players for a period of 6 months to 5 years.
The full exclusion term must be served and Gamstop must be contacted to remove the tool after the minimum exclusive period has been reached.
Last year, Gamstop partnered with various sports organisations to launch a new campaign called Take Back Control. In 2020, the tool was made mandatory for all new casinos in the UK.
40% of Gamstop users aged 25 to 34
According to Gamstop, 30% of the newest users within the last six months have been women. 48% of the new users have chosen to exclude themselves for five years which is the longest possible time frame.
Gamstop pointed out that all age groups tended to use the scheme with ages 25 to 34 accounting for 40% of users. A fifth of all users accounted for 18 to 24-year-olds, whilst around one-quarter of users were aged 35 to 44.
"Unable to single out one factor," says Gamstop
Fiona Palmer, Gamstop CEO, commented: "Whilst we are unable to single out one factor that has contributed to the rise in registrations at GAMSTOP, it is likely that the current economic climate and affordability of living costs has influenced the decisions people are making about their lifestyles and expenditure."
"In 2022 we saw more than 80,000 new registrations which is a positive step towards supporting even more people," Palmer added. "However, as we see an increase in the number of those with gambling problems, it's important we continue to raise awareness amongst friends and family of those who most need it and that we continue to work with bank blocking and other support services to provide a comprehensive solution."