eSports and eSports betting explained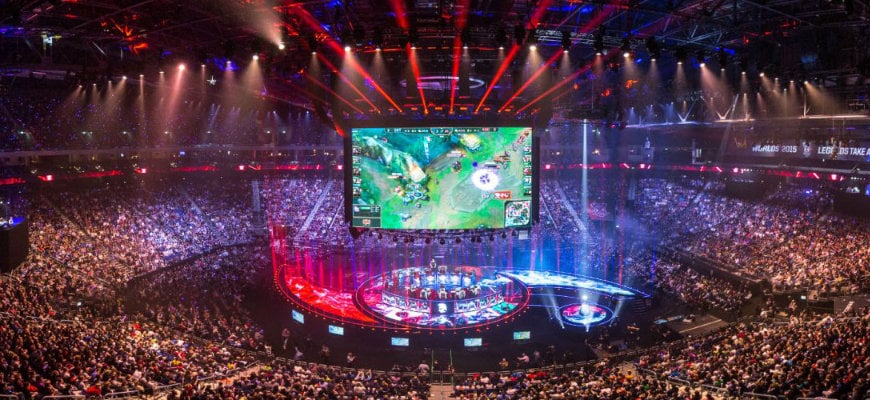 The monumental rise of eSports and eSports betting and why both are here to stay long term
It's almost impossible to to ignore the rapidly rising popularity of eSports and the eSports betting scene that has grown substantially over the last year.
There's no doubting that eSports betting has become considerably more commonplace on some of the best online casinos, sportsbooks and betting exchanges, we're even seeing no wagering bonuses offered on some eSports markets.
This is all down to the demands of a new generation of punters that want to wage their money whilst being entertained by matchups on platforms such as Twitch, YouTube and Mixer.
What is eSports and where did it begin?
Before we can dive headfirst into the exciting world of eSports betting, we need to explain exactly what eSports is to those of you who aren't already aware.
The global phenomenon known as eSports can be traced back to 1972 when Stanford University students invited players to compete in a game called Spacewars for the top prize of one year's subscription to Rolling Stone magazine.
During the eighties and early nineties eSports became more prevalent as big-name developers such Atari and Nintendo used competitive gaming as a method to market their games to a entirely new audience, as players battled against each other for high scores, often on television shows such as Starcade and Video Power in the United States and First Class in the UK.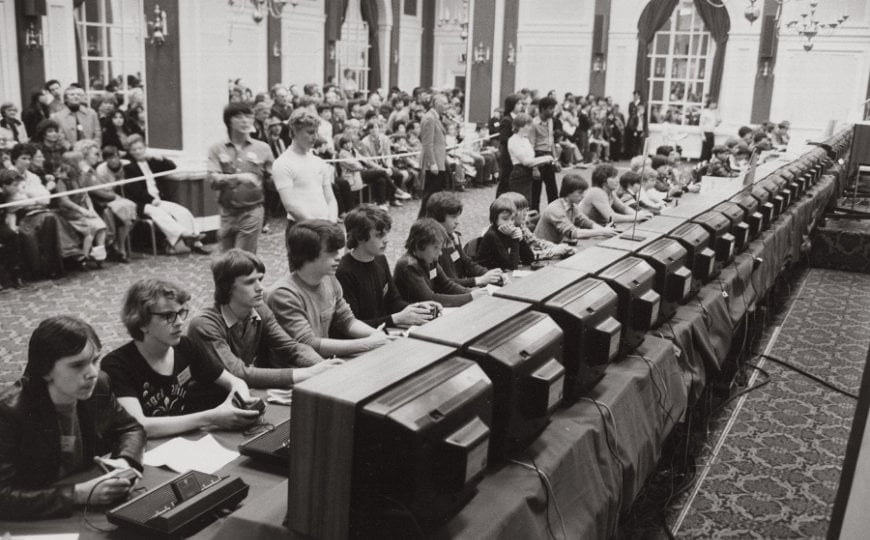 Players taking part in the Atari Space Invaders Championship in 1980
eSports and the internet boom
Unsurprisingly, competitive gaming saw a huge spike in popularity as the internet reached households, universities and cafes around the world in the mid-1990s.
The dawn of the internet allowed for players to take each other on without the need to be in the same physical space, completely revolutionising gaming in a way that is still seen very clearly today.
In 1997 the world's first competitive eSports event was held, 2000 participants went head-to-head online in the popular first person shooter, Quake.
The top 16 players were then invited to play each other at E3, a renowned annual trade event in Atlanta, USA for the video game industry that has taken place yearly since 1995.
The tournament was covered live by both NBC and the Wall Street Journal and the eventual winner was given a Ferrari 328 GTS that belonged to Quake creator John D. Carmack.
A 21st Century phenomenon
The years that followed the new millennium saw the arrival of a number of competitive games that triggered an even greater surge in the number of players battling for both kudos and prize money as global tournaments became the norm.
Led by a devout hardcore fan-base in South Korea, StarCraft proved to be one of the most popular choices of game for those looking to get their eSports fix, and as early as 2002 companies such as Samsung were sponsoring eSports teams in major gaming tournaments.
In Europe and the United States competitive games such as Warcraft lll, Counter Strike, Defense of the Ancients (Dota) and Halo reigned supreme.
The arrival of Twitch
Online video streaming service Twitch heralded an entirely new era of eSports which saw live competitive games not only watched by gamers, but by millions of people worldwide.
The sheer choice given to viewers by Twitch is what helped steer eSports to an unthinkable level of popularity, as people very easily stumbled across new games, growing their popularity and encouraging sponsors to get on board, leading to huge tournaments with prize pots reaching into the tens of millions.
League of Legends and Dota2 were the two of the first games to really benefit from the additional exposure garnered from Twitch with huge international tournaments being broadcast live on the platform to a worldwide audience.
Last year the League of Legends World Championships saw 4 million viewers at its peak and offered a prize pool of $2,225,000 (Which is a relatively small prize pot in the grand scheme of things).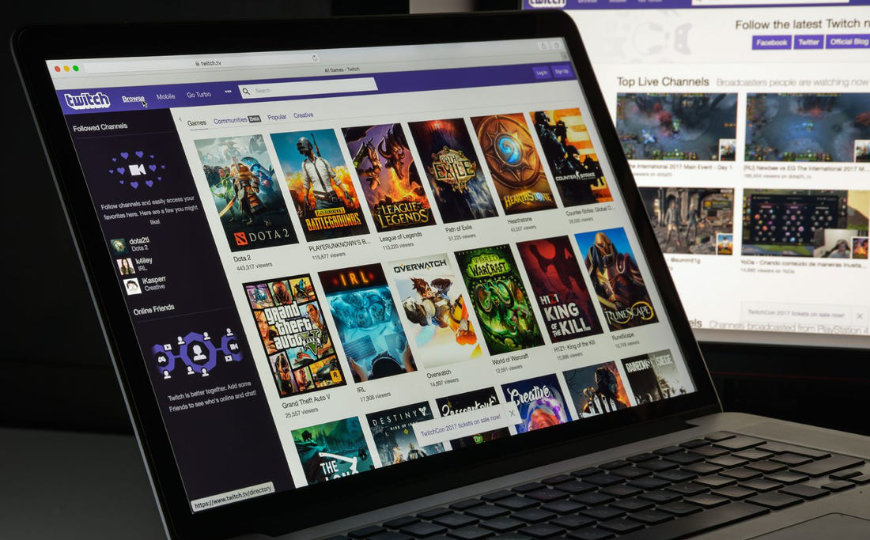 The arrival of Twitch in 2011 revolutionised the eSports scene bringing in millions of new viewers
The growth of eSports betting
It has been estimated that the eSports betting industry will be worth $13 billion by the end of this year, and for good reason.
There are now hundreds of immensely popular active eSports leagues across a number of titles such as Overwatch, League of Legends, StarCraft, CS:GO, FIFA and NBA 2k that all see daily matches get millions of live views every single day from dedicated fans.
Betting formats
Players betting on eSports will have different betting markets depending on the game and genre, as they all play out differently, however the most popular way to bet is placing a straight bet on the overall match winner.
However, there are a number of other betting options which make the bet more lucrative, taking popular title CS:GO as an example:
Maps Handicap - Map handicap betting involves giving or taking advantage to one team, boosting the odds.
Maps Total - You will be betting on the total number of maps that will be played.
Correct Score - This is the same as sports betting, you are betting on the correct overall score at the end of the game
Total Number of Maps Won - This is where players bet on the total amount of maps a specific team as won.
Round winners - This is where players bet on the winner of a specific round during a single map.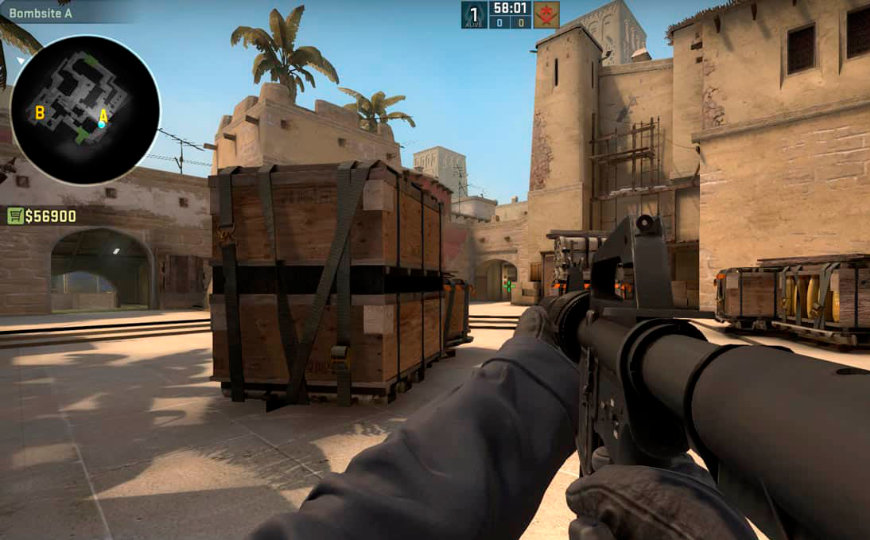 Despite its age CS:GO remains a popular game and is one players can often bet on during major tournaments
Of course, to those who aren't quite up-to-date with modern video games, the entire premise of betting on eSports can be incredibly difficult. However, there are a number of sports titles that can be bet on such as FIFA and NBA 2k which allow sportsbook style bets to be placed.
Challenges faced in eSports betting
As eSports betting is a relative newcomer to the scene, there aren't really regulated markets in most countries, this is also because games are difficult to define. The fact there are constant changes within video games and new games introduced on a regular basis further complicates matters.
Considering that the World Anti-Doping Agency has implemented an anti-drug policy in the world's longest running eSports organisation, the Electronic Sports League (Commonly known as the ESL), it is expected that regulations around eSports betting will come into play in the not so distant future, as the industry is being treated as serious business.
The Future of eSports
It's quite clear that eSports are showing absolutely no sign of slowing down as we welcome the new decade, so much so that in 2017 the International Olympic Committee acknowledged that it could one day be an Olympic sport due to its overwhelming global popularity.
The largest prize pool in eSports history made headlines last year in which $34,330,069 was paid out to 90 players that took part in 'The International 2019' a worldwide 18-team Dota 2 tournament.
Most importantly, Amazon's acquisition of Twitch for $1 billion in 2014 gave the platform and industry a real shot in the arm, and having tasted success there's no doubt whatsoever that the mega corporation will continue to pump money into eSports as long as fans tune in, especially considering sportsbooks and betting exchanges have began to take a very serious interest in the phenomenon.