More than £800,000 to be won at PlayOJO Bingo this July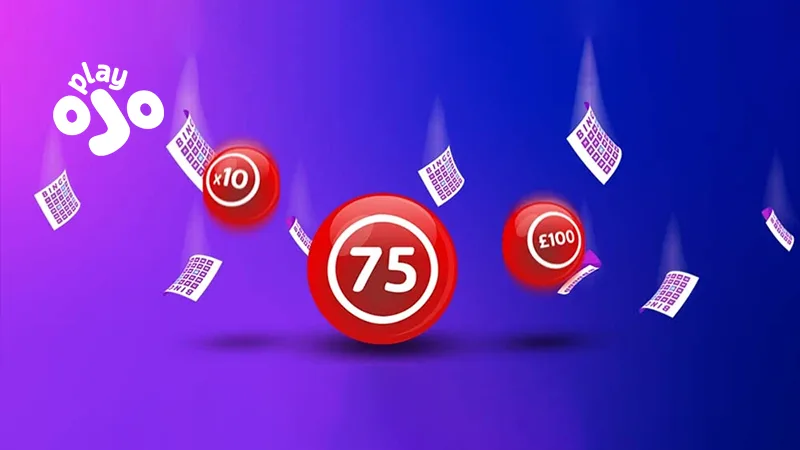 Calling all bingo heads - here are PlayOJO Bingo's best promotions for July
Summer is in full swing at PlayOJO Bingo and things are definitely heating up. There's so much planned throughout the month of July at PlayOJO Bingo and there's no reason not to miss it.
Bingo players will be in absolute heaven at PlayOJO Bingo this month as there is something for everyone with more than £800,000 to be won throughout July 2022.
Hero and SuperHero Bingo
The first thing that has been enhanced throughout July is Hero and SuperHero Bingo. All of the heroes have levelled up in this 90-ball bingo game and the prize month has been increased by £12,000 in July.
The Hero game is available to play every night at 9pm from Sunday to Friday with a full house prize of up to £1,000 available. There's an extra £2,500 to be won in each SuperHero game available every Saturday at 9pm.
Ton Up Bingo
The Equaliser 75 room is just giving away tons of prizes and every player is guaranteed to win. That's because there are 10 games worth £100 each as well as Ton Up Bingo offering a £1,000 community jackpot in each game.
Every player gets the same number of tickets so nobody will start with an advantage. Be sure to check Ton Up Bingo every Tuesday and Friday from 9:30pm.
Mojo Nights
Get your dancing shoes ready for Mojo Nights in the Mojo Room mixing up bingo this July. There are more than £1,000 available in every session as well as free and penny bingo.
The fun doesn't stop there as there are 1TG (1 to go) and roll-on-prizes throughout meaning there is something for everyone. Enjoy a variety of bingo from 6pm until 10pm every Monday and Thursday.
Free & Fab
There's nothing better than getting things for free and that is the case in Free & Fab! From 9am to midnight, there is a mixture of free and paid games including 1TG prizes as well.
Amazingly, there are 90-ball bingo games every 10 minutes with more than £1,000 in prizes every Wednesday! What could be better than that?
Reels Room
This month's Reels Room is dedicated to Big Bass Bonanza. See if you can reel in big wins and catch a whopper this July. This is bingo with a twist and there are thousands of spins to be won each week.
Be sure to check it every single day between 6pm and 10pm with tickets just starting at 5p. This 90-ball bingo room is unlike any other bingo room out there.
Turbo Room
There is certainly no messing about in the Turbo Room with a 30-ball bingo game. Players can get straight to the good stuff and play bingo every day from 10am until 2pm.
Players looking for 30-ball bingo should look no further than the Turbo Room. There's more than £27,000 in prizes to be won throughout July.
Terms and Conditions
If more than one player wins, then the amount will be split equally between tickets.
This promotion is only available to PlayOJO bingo players with a verified account that has made a real money deposit.
There are absolutely no wagering requirements at PlayOJO Bingo.
In the event of a malfunction game, tickets will be refunded.